Scientific Metals Announces Completion of Share Consolidation
VANCOUVER, BRITISH COLUMBIA-(Marketwired - Jan. 20, 2017) - Scientific Metals Corp. ("STM" or the "Company") (TSX VENTURE:STM)(FRANKFURT:26X)(OTCQB:SCTFF) is pleased to announce that it has received acceptance from the TSX Venture Exchange ("TSXV") of the previously announced consolidation of the issued and outstanding common shares of the Company on a 4:1 ratio (the "Consolidation"). The common shares will trade on a consolidated basis commencing on January 24, 2017.
Following the completion of the Consolidation there will be approximately 30,404,062 common shares outstanding, not taking into account any adjustments for rounding. No fractional shares will be issued as a result of the Consolidation. Shareholders who would otherwise be entitled to receive a fraction of a common share will be rounded down to the nearest whole number of common shares and no cash consideration will be paid in respect of fractional shares. In addition, the exercise price and number of common shares of the Company issuable upon the exercise of outstanding stock options, warrants or other convertible securities will be proportionately adjusted to reflect the Consolidation.
The Company is not changing its name or its stock trading symbol in connection with the Consolidation. A letter of transmittal will be sent by mail to shareholders advising them that the Consolidation has taken effect and instructing them to surrender the certificates evidencing their common shares for replacement certificates representing the number of common shares to which they are entitled as a result of the Consolidation. Until surrendered, each certificate formerly representing common shares will be deemed for all purposes to represent the number of common shares to which the holder thereof is entitled as a result of the Consolidation.
Reader Advisory
Neither the TSX Venture Exchange nor its Regulation Services Provider (as that term is defined in the policies of the TSX Venture Exchange) accepts responsibility for the adequacy or accuracy of this release.
Scientific Metals Corp.
Brian Kirwin, President
(775) 772-0165
bongold@intercomm.com
info@scientificmetalscorp.com
www.scientificmetalscorp.com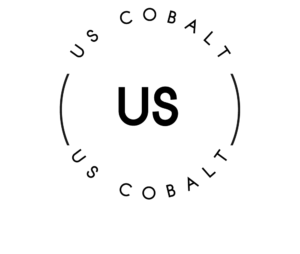 Contact Us
Corporate Address:
Suite 302, 1620 West 8th Avenue
Vancouver, British Columbia
V6J 1V4 Canada
+1 (604) 639-4457
info@uscobaltinc.com