Wayne Tisdale
President & Director
---
Wayne Tisdale has 40 years of experience in investing, financing and consulting to private and public companies in the areas of mining, oil and gas and agriculture. He runs his own merchant banking company and sits on the board of directors of a number of private and public companies in the areas of mining, oil and gas and agriculture. Over his career, Mr Tisdale has raised over $2bn of both equity and debt financing and has been instrumental in founding a range of highly successful companies.
Brian Kirwin
Senior VP Exploration & Director
---
Mr. Kirwin, BA Earth Sciences, Dartmouth College, MSc Mineral Exploration, Queen's University, is an accomplished mining executive and geoscientist with over 33 years' of experience with both senior and junior mining companies. Mr. Kirwin began his career in mining working in exploration and corporate development on projects from grass roots to mines worldwide for companies such as Placer Dome, Freeport McMoRan and Cominco. He has served in leadership positions in various capacities from CEO and founder of American Bonanza Gold Corp. and Nevada Copper to VP Exploration for Vengold Inc. With global experience evaluating and developing deposits, mines and risk worldwide, Mr. Kirwin has led teams to several discoveries.
Michelle Gahagan
Chair & Director
---
Ms. Gahagan has been a director of US Cobalt since January, 2011. Ms. Gahagan is currently a director of Moovly Media Inc (TSXV: MVY) and Versus Systems Inc. (CSE:VS). Prior to her involvement in merchant banking, Ms. Gahagan graduated from Queens University Law School and practiced corporate law for 20 years. Ms. Gahagan has extensive experience advising companies with respect to international tax-driven structures, mergers and acquisitions. Ms. Gahagan has successfully completed the Investment Management Certificate course offered by the Financial Conduct Authority (UK).
Garry Clark
Independent Director
---
Mr Clark is the Executive Director of the Ontario Prospectors Association (OPA). He has been a Director, Vice President or President of OPA since its formation in the early 1990s.
Mr Clark currently serves on the Minister of Mines Mining Act Advisory Committee (Ontario) and the Ontario Geological Survey Advisory Board. He graduated with an HBSc (Geology) from Lakehead University, Thunder Bay. Mr Clark brings to the company extensive experience in managing large scale exploration and development programs internationally including Asia and North America.
In addition to over 30 years of consulting experience, he had held geological positions with a number of mining companies and has served as a director of other TSX Venture Exchange listed companies including his current position with Challenger Deep Resources Corp and Elissa Resources Ltd.
James Welykochy
Independent Director
---
Mr James Welykochy has over 30 years of experience in the oil and gas industry and energy related capital markets. He is a Professional Geologist (a member of APEGA and CSPG) and also has considerable experience in the capital markets having held various roles as an equity analyst as well as being involved in institutional sales and corporate finance and investment banking. Mr. Welykochy also has experience as a member of the board of directors of other public companies including, LGX Oil & Gas Inc. and Ryland Oil Corporation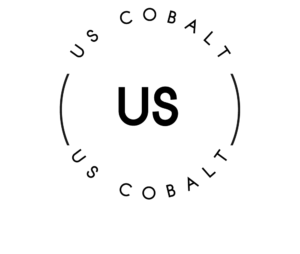 Contact Us
Corporate Address:
Suite 302, 1620 West 8th Avenue
Vancouver, British Columbia
V6J 1V4 Canada
+1 (604) 639-4457