Scientific Metals Appoints Kelsey Chin As Corporate Secretary
October 5, 2016 – VANCOUVER, BRITISH COLUMBIA – Scientific Metals Corp. ("STM" or the "Company") (TSXV: STM) (Frankfurt: 26X) (OTCQB: SCTFF) is pleased to announce the appointment of Ms. Kelsey Chin, CPA as Corporate Secretary of the Company. Kelsey, a Chartered Professional Accountant, brings over 12 years' experience acting as both CFO and Corporate Secretary of numerous publicly listed companies primarily in the mining, technology, and medical investment sectors. Throughout her extensive experience, Kelsey has been responsible for all aspects of financial reporting, corporate governance, mergers and acquisitions, and financings.
Kelsey will be replacing Leah Hodges, who has resigned as Corporate Secretary. The Company welcomes Kelsey to the team and wishes to thank Leah for her services and support over the years and wishes her the best in her future endeavors.
About The Company
STM is a Canadian-based exploration company focused on the acquisition and development of production grade lithium deposits in North America. STM has acquired the DeepValley lithium property, located in west-central Alberta, consisting of a 6,648 ha (16,427 acres) permit that encompasses an area of reported enrichment of lithium brines. This property is located in the active Fox Creek - SturgeonLake area of Alberta, where formation waters within Leduc aquifers are known to be highly enriched in lithium, potassium, boron, bromine and other commodities. Within the central part of the property, historic samples of formation waters (brines) have returned 140 mg/L (ppm) from the Leduc Formation, which are amongst the highest values recorded for Alberta.
For additional information please contact:
Scientific Metals Corp.
Brian Kirwin, President
T: (775) 772-0165
E: bongold@intercomm.com
E: info@scientificmetalscorp.com
Website: www.scientificmetalscorp.com
Neither the TSX Venture Exchange nor its Regulation Services Provider (as that term is defined in the policies of the TSX Venture Exchange) accepts responsibility for the adequacy or accuracy of this release.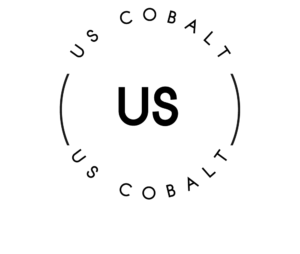 Contact Us
Corporate Address:
Suite 302, 1620 West 8th Avenue
Vancouver, British Columbia
V6J 1V4 Canada
+1 (604) 639-4457
info@uscobaltinc.com