Scientific Metals Completes The Acquisition Of The Paradox Basin Lithium Brine Property In Utah
August 16, 2016 – VANCOUVER, BRITISH COLUMBIA – Scientific Metals Corp. ("STM" or the "Company") (TSXV: STM) is pleased to announce it has completed the arm's length acquisition of a 100% interest in the Paradox Basin Lithium Brine property (the "Paradox Property") located in Utah in the western United States.
The Company acquired an aggregate of 111 mineral claims covering approximately 2,200 acres that contain six historic oil and gas drill holes. In consideration for the acquisition of a 100% interest in the ParadoxProperty, STM made a cash payment of US$40,000.00 and issued 2,750,000 common shares to the vendor. The Company also issued 333,333 common shares as a finder's fee in accordance with the policies of the TSX Venture Exchange. All securities issued under the transaction are subject to a four month hold period.
The Paradox Property lies within an area with historic fluid analysis ranging from 81 to 1,700 ppm lithium in saturated minerals brines, which was previously disclosed by Voltaic Minerals Corp.'s press release of February 18, 2016. Well No.1 Long Canyon returned 500 ppm lithium. This well is located within 400 feet of the Paradox Property ("Concentrated Subsurface Brines in the Moab Region, Utah", Utah Geological and Mineralogical Survey, June 1965).
The Paradox Basin area is a semi-desert region with an average of over 300 days of sunshine per year, existing infrastructure, and year-round access to road and rail. The Paradox Property is located approximately 4 kilometres northwest of Intrepid Potash's Cane Creek Operation and is contiguous to the north of Voltaic Minerals Corp.'s "Green Energy" lithium property. As disclosed in Intrepid Potash's 2015 Annual Report, the Cane Creek Operation produced 93,000 tonnes of potash in 2015 through solution mining and solar evaporation ponds. The Paradox Property is approximately 530 miles east of Tesla's Gigafactory in Nevada.
STM president, Brian Kirwin stated, "We're pleased to have closed the acquisition under more favourable terms and will now direct our attention to planning the first phase of exploratory work which will focus on analysis of the brines encountered in historical drill holes and structural analysis."
Approximately six wells have been drilled on the Paradox Property with approximately 25 historic wells in the area. Of these 25 historic wells, five near the Paradox Property have analytical data for lithium and are concurrent with a zone determined by the USGS to contain greater than 40% total dissolved solids in oil field brines. Lithium occurs in the basin in oversaturated mineral brine (40 per cent minerals, 60 per cent water) and was discovered during oil exploration when drill wells intercepted the main brine zone (clastic break 31) of the Paradox formation. ("Concentrated Subsurface Brines in the Moab Region, Utah", Utah Geological and Mineralogical Survey, June 1965).
The Company has not undertaken any independent investigation of the drill results, fluid analysis or other information contained in this press release nor has it independently analyzed the results of the previous exploration work in order to verify the accuracy of the information. The Company believes that the historical drill results, fluid analysis and other information contained in this press release are relevant to continuing exploration on the Paradox Property. The Company intends to conduct a review of recent and historic well logs, along with chemical analysis in the area and reprocessing of seismic data focusing on mineral brine. Evaluation of reservoir potential will be done in preparation for the re-entry of shut-in wells.
Mr. Garry Clark, P. Geo., of Clark Exploration Consulting, is the "qualified person" as defined in NI 43-101, who has reviewed and approved the technical content in this press release.
About The Company
STM is a Canadian-based exploration company focused on the acquisition and development of production grade lithium deposits in North America. STM has acquired the Deep Valley lithium property, located in west-central Alberta, consisting of a 6,648 ha (16,427 acres) permit that encompasses an area of reported enrichment of lithium brines. This property is located in the active Fox Creek - Sturgeon Lake area of Alberta, where formation waters within Leduc aquifers are known to be highly enriched in lithium, potassium, boron, bromine and other commodities. Within the central part of the property, historic samples of formation waters (brines) have returned 140 mg/L (ppm) from the Leduc Formation, which are amongst the highest values recorded for Alberta.
For additional information please contact:
Scientific Metals Corp.
Brian Kirwin, President
T: (775) 772-0165
E: bongold@intercomm.com
E: info@scientificmetalscorp.com
Website: www.scientificmetalscorp.com
Reader Advisory
This news release contains certain "forward-looking information" within the meaning of applicable securities law. Forward-looking information is frequently characterized by words such as "plan", "expect", "project", "intend", "believe", "anticipate", "estimate" and other similar words, or statements that certain events or conditions "may" or "will" occur. In particular, forward-looking information in this press release includes, but is not limited to, statements with respect to the Company's proposed operations and activities on the Paradox Property. Although we believe that the expectations reflected in the forward-looking information are reasonable, there can be no assurance that such expectations will prove to be correct. We cannot guarantee future results, performance or achievements. Consequently, there is no representation that the actual results achieved will be the same, in whole or in part, as those set out in the forward-looking information.
Forward-looking information is based on the opinions and estimates of management at the date the statements are made, and are subject to a variety of risks and uncertainties and other factors that could cause actual events or results to differ materially from those anticipated in the forward-looking information. Some of the risks and other factors that could cause the results to differ materially from those expressed in the forward-looking information include, but are not limited to: general economic conditions in Canada and globally; industry conditions, including governmental regulation and environmental regulation; failure to obtain industry partner and other third party consents and approvals, if and when required; the availability of capital on acceptable terms; the need to obtain required approvals from regulatory authorities; stock market volatility; liabilities inherent in water disposal facility operations; competition for, among other things, skilled personnel and supplies; incorrect assessments of the value of acquisitions; geological, technical, processing and transportation problems; changes in tax laws and incentive programs; failure to realize the anticipated benefits of acquisitions and dispositions; and the other factors. Readers are cautioned that this list of risk factors should not be construed as exhaustive.
The forward-looking information contained in this news release is expressly qualified by this cautionary statement. We undertake no duty to update any of the forward-looking information to conform such information to actual results or to changes in our expectations except as otherwise required by applicable securities legislation. Readers are cautioned not to place undue reliance on forward-looking information.
Neither the TSX Venture Exchange nor its Regulation Services Provider (as that term is defined in the policies of the TSX Venture Exchange) accepts responsibility for the adequacy or accuracy of this release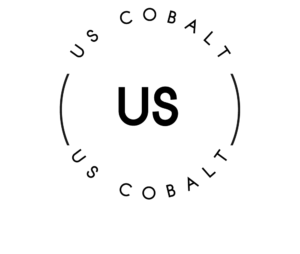 Contact Us
Corporate Address:
Suite 302, 1620 West 8th Avenue
Vancouver, British Columbia
V6J 1V4 Canada
+1 (604) 639-4457
info@uscobaltinc.com