Scientific Metals Corp. Provides Corporate Update: Work Program Commences, Petro-lithium Mgx Transaction Closes, Iron Creek Land Package Is Expanded
April 19, 2017 – VANCOUVER, BRITISH COLUMBIA – Scientific Metals Corp. ("STM" or the "Company") (TSXV: STM) (Frankfurt: 26X) (OTCQB: SCTFF) is pleased to provide the following corporate update:
In the first quarter of 2017, STM has achieved a number of significant milestones:
- The Company completed a $3.5M financing which is expected to fully fund the Company for its 2017 work program at the Company's Iron Creek cobalt project.
- The Company has compiled and processed the exploration data resulting from 30,000 feet of historical drilling. This data was provided by previous operators at Iron Creek, namely Cominco, Hanna Mining and Noranda.
- The petro-lithium joint venture with MGX Minerals (previously announced) has now been completed. STM's interest is fully carried for the upcoming year which gives the Company exposure to this exciting new project, while allowing the Company to allocate its resources fully on the Iron Creek cobalt property.
- Iron Creek project land package increased by 500 acres (see February 21, 2017 press release)
- Mining and drilling contractors have been hired and will shortly commence the STM 2017 work program on its Iron Creek cobalt project (more details below).
2017 WORK PROGRAM – IRON CREEK
First, the Company plans to rehabilitate the portals leading to three underground tunnels which currently have a combined length of 1,500 feet and access the mineralized zones. The Company benefits significantly from this underground access to the mineralized zones already evident. When these underground workings have been rehabilitated, the Company plans to conduct extensive underground sampling and some underground drilling, with plans to extract a bulk sample for metallurgical testing.
Second, during the course of 2017, the Company plans to conduct surface core drilling on the patented lode mining claims, targeting the known mineralized zones. The objective of this drilling will be to confirm the previously identified historic estimates of cobalt mineralization, and to explore for extensions to these zones. The Company also plans to conduct geophysical surveys over the known mineralized zones to select the most appropriate method to assist in locating drill targets in previously unexplored areas. As previously announced, these historic estimates (which do not do not use categories that conform to current CIM Definition Standards on Mineral Resources and Mineral Reserves as outlined in National Instrument 43-101, Standards of Disclosure for Mineral Projects ("NI 43-101")and have not been redefined to conform to current CIM Definition Standards), contain 1,279,000 tons grading an average of 0.59% cobalt (see the Company's news release dated September 7, 2016). The Company has the advantage of utilizing the results of the 30,000 feet of drilling that identified the historic estimates.
The Company is treating the cobalt tonnage and grade estimates above as historical estimates. The estimates were prepared in the 1980s prior to the adoption and implementation of NI 43-101. The report prepared by Noranda Exploration, Inc. does not detail cut-off grades and metal prices used to estimate the historical mineralization and used a tonnage factor of 11 cubic feet per ton. A qualified person has not, to date, classified the historical estimates as current mineral resources and the Company is not treating the historical estimates as such. More work, including, but not limited to, drilling, will be required to conform the estimates to current CIM Definition Standards. Investors are cautioned that the historical estimates do not mean or imply that economic deposits exist on the Iron Creek property. The Company has not undertaken any independent investigation of the historical estimates or other information contained in this press release nor has it independently analyzed the results of the previous exploration work in order to verify the accuracy of the information.
Wayne Tisdale remarked: "With cobalt hitting five-year highs and the cobalt supply chain being increasingly scrutinized by companies such as Tesla and Apple, we are proud to present an ethical alternative. With the current American administration making it clear that home-grown solutions are to be preferred, we feel that STM is well-positioned to provide an overdue alternative. Additionally, the fact that STM's Iron Creek project is on property that does not require an arduous and lengthy permitting process allows us to undertake our work program immediately."
Mr. Garry Clark, P. Geo., of Clark Exploration Consulting, is the "qualified person" as defined in NI 43-101, who has reviewed and approved the technical content in this press release.
For further information on Scientific Metals and cobalt, please visit https://youtu.be/HVQwpQy0_1k.
For additional information please contact:
Scientific Metals Corp.
Wayne Tisdale, President
T: (604) 639-4457
E: info@scientificmetalscorp.com
Website: www.scientificmetalscorp.com
Reader Advisory
This news release contains certain "forward-looking information" within the meaning of applicable securities law. Forward-looking information is frequently characterized by words such as "plan", "expect", "project", "intend", "believe", "anticipate", "estimate" and other similar words, or statements that certain events or conditions "may" or "will" occur. . In particular, forward-looking information in this press release includes, but is not limited to, statements with respect to the Company's proposed exploration program and the expectations for the cobalt industry. Although we believe that the expectations reflected in the forward-looking information are reasonable, there can be no assurance that such expectations will prove to be correct. We cannot guarantee future results, performance or achievements. Consequently, there is no representation that the actual results achieved will be the same, in whole or in part, as those set out in the forward-looking information.
Forward-looking information is based on the opinions and estimates of management at the date the statements are made, and are subject to a variety of risks and uncertainties and other factors that could cause actual events or results to differ materially from those anticipated in the forward-looking information. Some of the risks and other factors that could cause the results to differ materially from those expressed in the forward-looking information include, but are not limited to: general economic conditions in Canada and globally; industry conditions, including governmental regulation and environmental regulation; failure to obtain industry partner and other third party consents and approvals, if and when required; the availability of capital on acceptable terms; the need to obtain required approvals from regulatory authorities; stock market volatility; liabilities inherent in mining operations; competition for, among other things, skilled personnel and supplies; incorrect assessments of the value of acquisitions; geological, technical, processing and transportation problems; changes in tax laws and incentive programs; failure to realize the anticipated benefits of acquisitions and dispositions; and the other factors. Readers are cautioned that this list of risk factors should not be construed as exhaustive.
The forward-looking information contained in this news release is expressly qualified by this cautionary statement. We undertake no duty to update any of the forward-looking information to conform such information to actual results or to changes in our expectations except as otherwise required by applicable securities legislation. Readers are cautioned not to place undue reliance on forward-looking information.
Neither the TSX Venture Exchange nor its Regulation Services Provider (as that term is defined in the policies of the TSX Venture Exchange) accepts responsibility for the adequacy or accuracy of this release.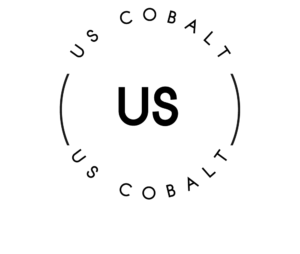 Contact Us
Corporate Address:
Suite 302, 1620 West 8th Avenue
Vancouver, British Columbia
V6J 1V4 Canada
+1 (604) 639-4457
info@uscobaltinc.com