US COBALT APPOINTS GARETT MACDONALD AS TECHNICAL ADVISOR
January 31, 2018 – VANCOUVER, BRITISH COLUMBIA – US Cobalt Inc. (the "Company") (TSXV: USCO) (Frankfurt: 26X) (OTCQB: USCFF) is pleased to announce that it has appointed Mr. Garett Macdonald as Technical Advisor to the Company effective immediately.
Mr. Macdonald is a mining engineer with over 20 years of industry experience including an extensive background in project development and mine operations. He has been involved with several public companies as an officer & director and has managed large technical programs through concept, feasibility and into construction. After roles in mine operations and engineering with senior Canadian mining firms Placer Dome and Suncor Energy, Mr. Macdonald served as the Vice President of Operations for Rainy River Resources prior to the sale of the company to New Gold.  Mr. Macdonald is currently the Vice President of Project Development for JDS Energy & Mining and a director of Gungnir Resources and Aurelius Minerals.  Mr. Macdonald holds a Bachelor of Engineering (Mining) degree from Laurentian University and a Master of Business Administration from Western University's Ivey School of Business. 
For additional information please contact:
US Cobalt Inc.
Wayne Tisdale, President
T: (604) 639-4457
Website: www.uscobaltinc.com.
Neither the TSX Venture Exchange nor its Regulation Services Provider (as that term is defined in the policies of the TSX Venture Exchange) accepts responsibility for the adequacy or accuracy of this release.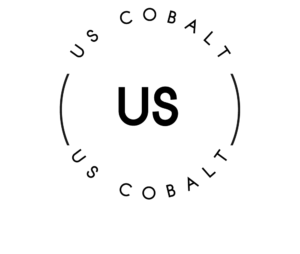 Contact Us
Corporate Address:
Suite 302, 1620 West 8th Avenue
Vancouver, British Columbia
V6J 1V4 Canada
+1 (604) 639-4457
info@uscobaltinc.com