US Cobalt Closes $6 Million Private Placement
November 8, 2017 - VANCOUVER, BRITISH COLUMBIA - US Cobalt Inc. ("US Cobalt" or the "Company") (TSXV: USCO) (Frankfurt: 26X) (OTCQB: SCTFF) is pleased to announce that it has completed a brokered bought deal private placement of 10,849,057 units (each, a "Unit") at a price of $0.53 per Unit for gross proceeds of $5,750,000 (the "Offering") which included Units issued on the exercise of the Underwriters' over-allotment option in full as previously announced.  Each Unit is comprised of one common share in the capital of the Company and one-half of one common share purchase warrant.  Each whole warrant entitles the holder to purchase one common share at a price of $0.75 per share until May 8, 2019.
The Offering was led by Eight Capital on behalf of a syndicate of underwriters that included Cormark Securities Inc. and Canaccord Genuity Corp. (the "Underwriters") pursuant to the terms of an underwriting agreement entered into by the Company and the Underwriters on November 8, 2017 (the "Underwriting Agreement").  Pursuant to the Underwriting Agreement, the Underwriters received a cash commission of $345,000 equal to 6% of the aggregate gross proceeds of the Offering and were granted compensation warrants to purchase an aggregate of 488,207 common shares of the Company at a price of $0.60 per share until May 8, 2019.  The Company paid Fort Capital Partners a fee for its role as financial advisor in connection with the Offering and other capital markets advice.
In addition, the Company arranged for a non-brokered private placement of 471,697 units on the same terms as the brokered Offering, generating additional gross proceeds of $250,000.
The Company intends to use the net proceeds of the Offering for exploration and development of cobalt deposits and for working capital and general corporate purposes.
All of the securities issued under the private placement are subject to a hold period expiring four months and one day from the date hereof.  
About US Cobalt Inc.
US Cobalt Inc. is an exploration company focused on the acquisition and development of primary cobalt deposits. Its flagship project is the Iron Creek Property located in Lemhi County, Idaho, USA. The Company is currently focused on exploration and development of its key assets, with a focus on the Iron Creek Property.
For additional information please contact:
US Cobalt Inc.
Wayne Tisdale, President
T: (604) 639-4457
E: info@uscobaltinc.com
Website: www.uscobaltinc.com
The TSX Venture Exchange has not reviewed and does not accept responsibility for the adequacy or accuracy of the content of this news release.
The securities being offered have not been, nor will they be, registered under the United States Securities Act of 1933, as amended, and may not be offered or sold in the United States absent registration or an applicable exemption from the registration requirements of the United States Securities Act of 1933, as amended, and applicable state securities laws.
Forward-Looking Information
This news release contains forward-looking information including the expected use of proceeds of the Offering. Actual results could differ materially from those currently anticipated due to several factors and risks including various risk factors discussed in the Company's disclosure documents which can be found under the Company's profile on www.sedar.com. Although such statements are based on management's reasonable assumptions, US Cobalt assumes no responsibility to update or revise forward-looking information to reflect new events or circumstances unless required by law. Undue reliance should not be placed on the forward-looking statements because the Company can give no assurance that they will prove to be correct. Since forward-looking statements address future events and conditions, by their very nature they involve inherent risks and uncertainties. These statements speak only as of the date of this news release.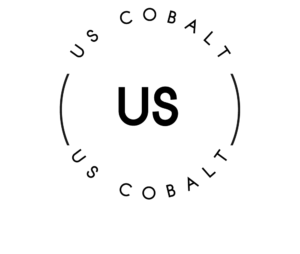 Contact Us
Corporate Address:
Suite 302, 1620 West 8th Avenue
Vancouver, British Columbia
V6J 1V4 Canada
+1 (604) 639-4457
info@uscobaltinc.com