US COBALT EXPANDS DRILLING; AWAITS ASSAYS
September 14, 2017 – VANCOUVER, BRITISH COLUMBIA – US Cobalt Inc. (the "Company") (TSXV: USCO) (Frankfurt: 26X) (OTCQB: USCFF) is pleased to provide the following progress update on its 2017 exploration and drilling program at its 1,800 acre Iron Creek cobalt property located in the Idaho Cobalt Belt in Idaho, USA.  The Company has completed 20 drill holes in the current program at Iron Creek, and drilling has intersected numerous zones of massive to semi-massive sulfide mineralization in structurally controlled zones close to historical drill holes that reported high-grade cobalt and copper mineralization. Rehabilitation of Adit Number One is complete and sampling has confirmed high grade cobalt mineralization in the underground exposures, as previously announced (see Company news release dated July 31, 2017).  Work is ongoing to open and rehabilitate Adit Number Two, with the portal now exposed and rehabilitation of the portal expected within two weeks.  The drill core samples for 13 holes have been delivered to the assay lab and final geochemical assays are pending.
Brian Kirwin, Sr. Vice President, Exploration of the Company commented, "We have decided to expand this Phase One drill program given the encouraging visual indicators that have been encountered in the drill core and the very exciting results from the underground sampling of Adit Number One.  Numerous zones bearing substantial sulfide mineralization have been encountered over notable widths during our current drilling campaign in the No Name Zone.  The sulfide mineralization appears continuous within the primary No Name Zone structural corridor, as well as within several structural zones in the footwall.  This type of structurally controlled sulfide mineralization has been shown to contain high grade cobalt mineralization in the Adit Number One underground channel sampling, and in the historical drilling.  We are excited to continue the rapid exploration of Iron Creek and to confirm the historical estimates and to expand these zones."
The Company recently expanded its planned diamond drill program from 30,000 feet to approximately 40,000 feet. The initial drill campaign is designed to confirm the historical estimates of cobalt and copper mineralization on the Iron Creek property.  The expanded drill program includes drill holes testing the depth potential of the cobalt mineralization below the historical estimates.  A total of 20 holes have been drilled with a combined length of 15,376 feet.  The expanded drilling campaign consists of a total of 41 drill holes with a combined length of 40,000 feet.  The Company feels there is the potential for the expansion of the known zones based on the results from underground sampling, encouraging sulfide mineralization encountered in the current drilling program, and structural geological interpretation.
Mr. Garry Clark, P. Geo., of Clark Exploration Consulting, is the "qualified person" as defined in NI 43-101, who has reviewed and approved the technical content in this press release.
For additional information please contact:
US Cobalt Inc.
Wayne Tisdale, President
T: (604) 639-4457
Website: www.uscobaltinc.com.
Reader Advisory
This news release contains certain "forward-looking information" within the meaning of applicable securities law. Forward-looking information is frequently characterized by words such as "plan", "expect", "project", "intend", "believe", "anticipate", "estimate" and other similar words, or statements that certain events or conditions "may" or "will" occur.  In particular, forward-looking information in this press release includes, but is not limited to, statements with respect to the proposed exploration program on the Property.  Although we believe that the expectations reflected in the forward-looking information are reasonable, there can be no assurance that such expectations will prove to be correct. We cannot guarantee future results, performance or achievements. Consequently, there is no representation that the actual results achieved will be the same, in whole or in part, as those set out in the forward-looking information.
Forward-looking information is based on the opinions and estimates of management at the date the statements are made, and are subject to a variety of risks and uncertainties and other factors that could cause actual events or results to differ materially from those anticipated in the forward-looking information.  Some of the risks and other factors that could cause the results to differ materially from those expressed in the forward-looking information include, but are not limited to: general economic conditions in Canada and globally; industry conditions, including  governmental regulation and environmental regulation; failure to obtain industry partner and other third party consents and approvals, if and when required; the availability of capital on acceptable terms; the need to obtain required approvals from regulatory authorities; stock market volatility; liabilities inherent in mining operations; competition for, among other things, skilled personnel and supplies; incorrect assessments of the value of acquisitions; geological, technical, processing and transportation problems; changes in tax laws and incentive programs; failure to realize the anticipated benefits of acquisitions and dispositions; and the other factors.  Readers are cautioned that this list of risk factors should not be construed as exhaustive. 
The forward-looking information contained in this news release is expressly qualified by this cautionary statement. We undertake no duty to update any of the forward-looking information to conform such information to actual results or to changes in our expectations except as otherwise required by applicable securities legislation.  Readers are cautioned not to place undue reliance on forward-looking information.
Neither the TSX Venture Exchange nor its Regulation Services Provider (as that term is defined in the policies of the TSX Venture Exchange) accepts responsibility for the adequacy or accuracy of this release.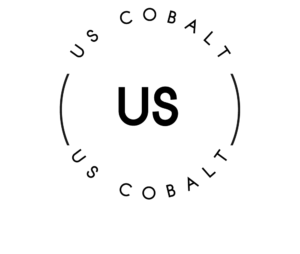 Contact Us
Corporate Address:
Suite 302, 1620 West 8th Avenue
Vancouver, British Columbia
V6J 1V4 Canada
+1 (604) 639-4457
info@uscobaltinc.com